Board & Staff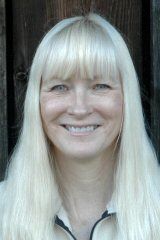 Lisa VanOstrand
Lisa VanOstrand- Lisa graduated from BBSH in 1995. She has been a teacher on the freshman and senior teams and has taught in the BIP program. She has been Department head of Psych-spiritual Skills and Dean of Advanced Studies. She was the senior editor of Core Light Healing and created the workshops for Core Light Healing and Light Emerging. She is a core energetic therapist and is currently in the Neuroeffective Relational Mode program which is a model for addressing developmental trauma. Lisa is an acupuncturist and is considered a primary care physician in Florida. She has a Master's degree in Oriental Medicine, Bachelors in Health Science and a Doctorate in Medical Qigong (CHINA). She is also getting certified in Functional Medicine. Lisa has lived in India and is also a certified Yoga Teacher. Lisa's business background includes a Master's in Business Administration. She worked for a major accounting firm as well as various fortune 500 companies.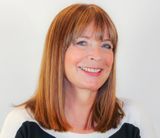 Donna Evans Strauss
Donna Evans-Strauss graduated in 1992 from BBSH and completed teacher training in 1994. From 1994–2000 she served as the Department Head of Healing Sciences. From 2000–2005, Donna served as Year 4 Dean and created the Brennan Integration Practitioner Program as her project demonstrating excellence in her Ph.D. program at Union Institute. She currently serves as a Congregational Care Minister (CCM) and is implementing a Caregiver Program. Donna's other certifications include Pathwork Helper, Past Life Therapy, Psychodrama Training, Family Systems Training – Hahnemann University. She has a BS degree in Mental Health Technology from Hahnemann University. Donna also served on the Philadelphia Pathwork Board and the Institute for Ethical Awareness. She is the author of Blessings From a Thousand Generations: What Our Biblical Ancestors Can Teach Us About Healing Our Families Today book and workbook. She is currently editing Grace Touch for Family and Friends, a book she co-authored with BBSH graduate, Michele Bourgeois, RN.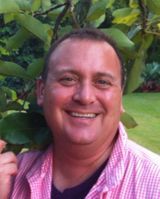 Randall Segal
Randall graduated with a Bachelor of Science degree in Brennan Healing Science in 2012, and completed ASBIW in 2015 and Teacher Training in 2016. Currently, he is the BBSH Alumni Director and a teacher on the Year 2 teaching team in Florida and the Year one Team in New Jersey. Randall incorporates his experience of over 30 years in the hospitality management field—along with his understanding of human interaction and dynamics—into his skills as a teacher and healer. Randall has held positions on the Board of Directors for the Brennan Healing Science Association, GABLES of Cape May country and the Chamber of Commerce of Greater Cape May.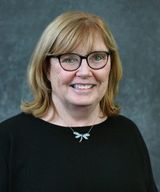 Jill Gannon
Jill is a 2009 graduate of BBSH and integrates Brennan Healing Science concepts in her personal and professional life. She is a Clinical Associate Professor teaching Community Mental Health Nursing at D'Youville College School of Nursing located in Buffalo, N.Y. She has managed grants for not for profit organizations with budgets of $600,000 annually. Jill has over 4 decades of experience as a Registered Nurse & Nurse Manager in the specialty areas of intensive care, cardiac care, and community mental health care. She completed advanced nursing education in psychotherapy, unitary consciousness and family systems theory; then combined this training with Brennan Healing Science in her private practice, Partners in Healing, located in Hamburg N.Y.       Jill is a Reiki Master Teacher and an Ordained Minister. She has maintained American Nurses Credentialing Center's Board Certification in Psychiatric and Mental Health Nursing since 1993 and is licensed by the Heart Math Institute as a trainer for stress reduction, raising self-awareness of coherence through Em-wave technologies.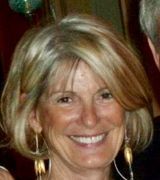 Carol Hibbert
Canadian born Carol Hibbert grew up in Chicago and splits her time between New Mexico and Connecticut. She knew at the age of 10 there was more happening around her that expanded beyond her five senses. She later applied this knowledge to hospice care and energy healing. Carol is a graduate of the Barbara Brennan School of Healing (2008) and the Institute for Integrative Nutrition (2011). She had the privilege of working with a team of energy healers at Children's Memorial Hospital in Chicago, as well as at Wellspring, a supportive care facility in Toronto, providing care to children and adults with cancer. She is a former volunteer staff writer for Reality Sandwich, an online magazine dedicated to the advancement of consciousness culture, based out of New York.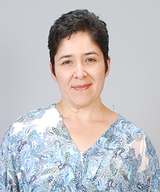 Lilia Flores
Lilia holds a BS and MEng in Electrical Engineering, is a certified English to Spanish Translator, and has also worked in the Fitness and Wellness Industry since 2007 where she specialized in Corrective Exercise and Mindful Practices like Yoga. She graduated from BBSH in 2019 and since then she has spearheaded different initiatives through the former Brennan Healing Science Association like Creating a Healing Practice, Global Initiative Meditation, and Volunteer Healings for people suffering from the effects of COVID. Lilia is also the creator of Un-ET Wellness, Coaching and Living LLC whose mission is to empower each individual by supporting them in recognizing and using all of their unique strengths and skills through Mind, Body and Spirit disciplines like: Meditation, Physical Training, Nutrition Basics, Life Coaching, and Brennan Healing Science (Energy Healing), among others. Lilia is also a Hands of Light Leader and is available for presentations about BHS in Massachusetts and nearby states.