Initiatives
WHAT'S YOUR STORY?
As we started the 20-21 school year in BBSH, we also launch our new initiative, What's your story? The intent behind What's your story? is for people of marginalized races and cultures, as well as those who have suffered because of gender orientation or identification to be able to share their stories and their ancestral stories to promote greater understanding and harmony. With this initiative, we invite all colors, all genders and also those who have experienced trauma through religious persecution, wars or natural disaster to share their story.  We will continue to support people of color and are excited to present in the next months a lineup of Black storytellers, Native American ceremonies as well as experiences from the  LGBTQ community.
 
Unresolved issues of the past will haunt us until we can come to some global understanding of the suffering that has been imparted to others through the act of discrimination. It is no longer acceptable to live in a society where one group excels at the disadvantage of another.  Through story, we hope to weave both historical and personal information into the telling and to also arouse the listener's emotions, energy and empathy to an understanding of the universal truth that we are all equal as human beings with essential value and goodness. Our mission is to learn to celebrate our differences and to see our similarities, to know that underneath whatever we have inherited by birth such as skin color and gender and whatever we choose consciously such as our clothes and behavior, we are one people under God. 
 
Additionally, we intend to weave performances such as rituals, ceremonies, prayers, song and dance into our What's your Story? initiative. The artists have always led the way in using the healing force of art for global change.
 
We begin with the storyteller Thomas Saxon Southern. We are deeply grateful for Thomas who also opened our 2020-21 Florida school year meditation with his beautiful poem What's your name? 
 
Ada Robinson's story along with other story tellers will be posted here shortly.  
 
With deep respect and love,
Lisa VanOstrand
---
LGBQTIA+ Who Am I? Who Are You? Healing & Evolving Perspectives from Lesbian, Gay, & Transgender BBSH Graduates and former faculty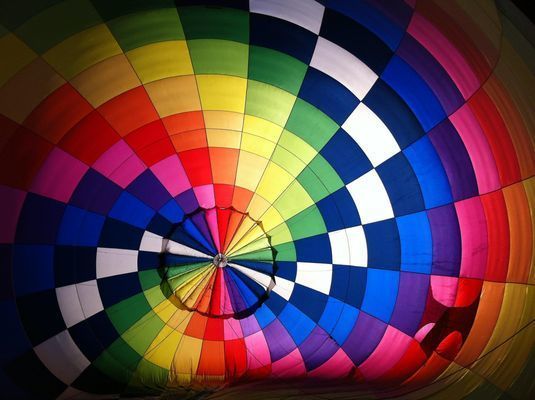 BBSH LGBTQIA+ HMD Lecture - February 25, 2021, 1:30-3pm EST
LGBQTIA+ Who Am I? Who Are You? Healing & Evolving
Perspectives from Lesbian, Gay, & Transgender BBSH Graduates and former faculty 
We invite you to join us for an exploration of self-discovery through gender and sexuality.  Come listen to the stories of Ky Scott, Sandy Rakowitz, and Deckllan Marckle Hartte as they share their experiences growing up outside of the heteronormative gender-binary.  We hope that this space offers you a deepening of self discovery as you ask what it means to you to be a man, woman, or non-binary individual.  How does your sexuality serve you in your unique journey of self-awareness?
Click Here to watch the recording of this event.
*************************
Ky (uses pronouns he/him) has a BA in multi-cultural education from the University of Maryland.  He went on to complete his MA coursework in English Literature, focusing on gender and sexuality, and taught Beginning Writing at Florida Atlantic University.  
Ky then trained and worked as a Licensed Massage Therapist.  After completing his bodywork training, he helped assist Body Electric workshops.  These workshops grew out of the AIDS epidemic and the need for gay men to find safer ways of experiencing/expressing their intimacy and connection to the Divine.
Ky graduated BBSH 2002, ASBIW in 2004, and was then hired to teach, serving on both the sophomore and senior year teams.  His senior class project at BBSH was on "Sexual Fantasy as a Gateway to Understanding Our Childhood Wounding and Core Longing."
Ky's private practice has focused on teaching mediation to couples and families to transform conflict into intimacy.  Currently he is pursuing a path to become an Associate Helper in the Mid-Atlantic Pathwork and is adjunct faculty at BBSH, offering support around gender and sexuality.
Ky's journey of self discovery has included study/exploration around gender fluidity, same-sex desire, bisexuality, pansexualism, BDSM (training with spiritual leaders in this field), and polyamorous vs. monogamous relationships.  He believes that all forms of gender expression and sexual attraction are sacred teachers of our divine nature.  
************************
Sandy guides people to find their voice and realize their dreams through innovative Multidimensional Coaching, Animal Communication and Soul Path Programs. Sandy graduated BBSH 1995, and was on faculty from 1995-2001.
At 27, Sandy 'came out of the closet,' as a Lesbian. She understands her choice to incarnate as a Lesbian, Jew, Woman, as one who communicates openly and professionally with animals, nature, energy and consciousness across time and dimensions as co-creatively healing for herself, humankind and universal consciousness.
Sandy stands for believing in 'What is Possible' co-creating realties that have never before been able to be in existence - altogether, at the same time, openly, safely, in her personal life, publicly, professionally, in the name of the highest of Light and Love, all while getting paid well. 
*************************
Deckllan Marckle Hartte is a Two Spirit Light Being, presenting in a Transgender Masculine Experience; uses the pronouns He/Him.
Deckllan graduated from Barbara Brennan School of Healing in 1995 and Barbara Brennan's Teacher Training Program in 1998. For over 25 years, he has been professionally holding space and guiding others on their journey in this life. 
He encourages the exploration and recognition of all the parts of one's self including, self-love and release into the personal expression of a soul's longing and heart's desire.  By openly exploring the idea that it ok to love every part of your being, even those currently suffocated by their self-critic and self-judger, we can explore the areas that that are limited and longing to be released, seen and loved by you.  The judge within us is essential and worthy of love; it is present to provide objective balance and harmony, not repression and suffering.
When you can progress through your life in acceptance, feeling all your emotions, you are able to be more present; to create the life you have come here to live more fully. 
---
Presencing and Honoring Our Indigenous Heritage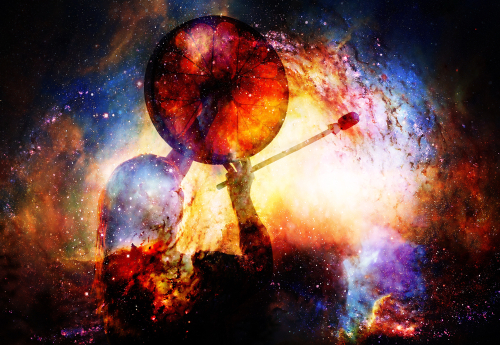 Healing our Indigenous Heritage Facilitators
Join with Former year 3 Dean, Rebecca Ellens, Year 4 Dean, Haroun Soumah and Advanced Studies Student  Amy Alston, for 4-one hour online sessions, where we will presence our Indigenous Heritage through storytelling and prayer circles. Our intention is to deepen our faith, embolden hope, and ask for healing for humanity, all sentient beings, and our precious Mother Earth during these challenging times.  Presencing and Honoring Our Indigenous Heritage, is part of an on going, online, multi-dimensional platform that supports continued growth and healing through cultural and racial awareness. 


Join us on
Tuesday, November, 24 - 3pm EST
Tuesday, December, 29 - 3pm EST
Thursday, January, 28 - 3pm EST
Saturday, February, 27 - 3pm EST
On Zoom
https://zoom.us/j/6490714815?pwd=NWdqMzA4R3pFNVl0MFllVGRRZ2JOdz09
 
Meeting ID: 649 071 4815
Password: BBSH
If you are able, a donation of $15 is suggested unless you are currently enrolled in BBSH.  Thank you for your consideration.   

Learn more for Native American Heritage Month at PBS.org
Presensing and Honoring our Indigenous Heritage Session Recordings
---
What's Your Story?- Rev. Jennifer C. Nelson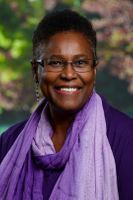 As an Afro-Latina woman, Rev. Jennifer Nelson is deeply influenced by the African, West Indian, Portuguese, Spanish, Chinese, Dutch, and South American Indigenous roots of her native Guyana. From the colorful and celebratory "Land of Many Waters," Jennifer brings the rhythms of the Caribbean into daily living with heartfelt openness, to the "Land of the Free." Through her healing ministry through music, poetry, storytelling, and dance, you may just catch a creolese expression, or her mother's wisdom sayings or a lyrical Caribbean song, sometimes with humor other times with poignancy, certainly with a heart toward the Divine. 
Jennifer enthusiastically collects rocks and crystals, is an advocate for racial healing and immigration reform, and is the first female Mining Engineer of South America. She holds undergraduate and graduate degrees in Mining Engineering from New Mexico Tech as well as an undergraduate degree in Mathematics. She works as an Environmental Scientist in Livermore and is an ordained Deacon in the Episcopal Church. 
Join Rev. Jennifer for an evening of Spiritual storytelling through poetry and music as she shares from her own experience the invitation to follow the Divine. 
Friday, February 5, 2021, 5:30-7pm Pacific Time
To view this video recording, please click here
What's Your Story?- Joseph M Marshall lll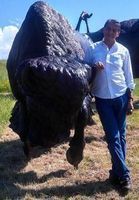 Joseph M. Marshall III  
Joseph Marshall III was born and raised on the Rosebud Sioux Indian Reservation in South Dakota. Because he was raised in a traditional native household by his maternal grandparents, his first language is Lakota. In that environment, he also learned the ancient tradition of oral storytelling.
Joseph is an award winning author who has published fifteen nonfiction works, three novels, a collection of short stories and essays, two children's books, and was contributing author in five other publications; and has written several screenplays. In addition, Joseph has appeared in several television documentaries, served as technical advisor in movies, and had a role in a major television network movie, Return to Lonesome Dove.  He is also a practitioner of primitive Lakota archery, having learned from his maternal grandfather the art of hand-crafting bows and arrows, and is also a specialist in wilderness survival.
In 2005 he released Quiet Thunder: The Wisdom of Crazy Horse, a six-part audio teaching series, and in May, How Not to Catch Fish: And Other Adventures of Iktomi, a children's book. Also in 2005 he released Walking with Grandfather: The Wisdom of Lakota Elders. In 2007,  The Day the World Ended at Little Bighorn: A Lakota History, was published  and was also featured on C-SPAN Book TV; also released was Hundred in the Hand, based on the Fetterman Battle of 1866.  Its sequel, The Long Knives Are Crying, was released in 2008 and is based on the Battle of the Little Bighorn.  Other books include;  Keep Going: The Art of Perseverance, 2006, The Power of Four: Leadership Lessons of Crazy Horse, 2009, and To You We Shall Return: Lessons About Our Planet from the Lakota, 2010.  His sixth book, The Journey of Crazy Horse: A Lakota History  is a biography from the Lakota viewpoint of the greatest Lakota warrior, based primarily on oral accounts. It was picked by the South Dakota Humanities Council as the One Book Read for 2011. In early 2012, The Lakota Way of Strength and Courage: Lessons in Resilience from the Bow and Arrow, was published and in 2013 Returning to the Lakota Way: Old Values to Save A Modern World.
To view a recoding of this program please click here
What's Your Story?- Danita Rountree Green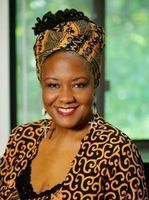 A Storyteller on a Mission                      
Facilitating Courageous Conversations on Race         
DANITA ROUNTREE GREEN is an author, playwright transformational storyteller and Trauma-Informed Care specialist addressing historical and race-related issues in the former capital of the Confederacy. She is also co-founder and co-CEO of Coming to the Table-RVA, a nonprofit committed to racial healing in Richmond, Virginia.  She is a graduate of the University of Virginia and the Maryland University of Integrative Health and she also serves on the Dismantling Racism committee (DRBBC) for the POJ and is the Artist in Residence for the Virginia Department of Health specializing in generational and historical trauma.
As a writer, Ms.Green has been on five national tours, sharing the stage with Iyanla Vanzant,  Levar Burton and Dr. Bernice King. Her work has appeared in Essence Magazine, USA TODAY,  The Wall Street Journal and local publications. Her 25-year career as a writer has produced a body of work honoring the African American experience. Known as The BroomLady, BROOM JUMPING: A CELEBRATION OF LOVE (1992) is a guide to performing the cultural wedding ceremony practiced during slavery. GRANDMOTHER'S GIFT OF MEMORIES:  A Keepsake Journal for African American Women (1997) encourages legacy building and intergenerational dialog through storytelling. LOVE LOCKED DOWN: A Novel about Women in Relationships with Incarcerated Men (2009)  examines the effects of incarceration on the American family. Now a play, The Love Locked Down Theatre Project,  entertains as well as educates young audiences everywhere.   For more information: Storyteller on a Mission/Danita Rountree Green
To view a recoding of this program please click here
---
What's Your Story? Ada Robinson
Ada Robinson is the Founder and Director of The Village of Natural Teaching in Marshall Michigan. Here she leads Inner-Journey process groups and has been teaching and coaching individuals on the benefit of a living food lifestyle.
Ada is also a laughing yoga workshop leader and teacher, Brennan integration practitioner, a former Brennan faculty member, for 4 years and she is a Bowenwork therapist.
Ada is also an ordained minister and spiritual teacher with vast depth and compassion.
---
WHAT'S YOUR NAME- A poem by Thomas Southern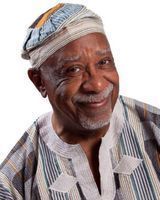 WHAT'S YOUR NAME? 

Mr. and Miss No Name, brown eyes, blue eyes, brothers and sisters wrapped in various colors.

What's your name?  I want to know your name inside your name.

My name is Ancestral Spirit.  I have traveled through the centuries, bearing witness to humanity's ills, hatred, destruction, injustices, crimes and wars.

What's your name? I want to know your name inside your name.

My name is Ancestral Spirit.  I have traveled through the wonders of the cosmos.  I have also seen humanity's faith, love, laughter, prayers, sorrows and pain. 

What's your name Miss No Name? Your name inside your name.

It was early one morning when a voice came to me out of the blue and this voice said, Ancestral Spirit,  it is time to heal the pain, the pain that dwells within.  The pain that has been carried on the wind for centuries- growling like a tiger - prowling in the night. 

And the voice kept saying, Ancestral Spirit, it is time to heal the pain.   It is time see beyond color, beyond all that's visible, like the beauty of a rose still in the bud, to see the beauty of the butterfly asleep in the cocoon, to see beyond prejudices and shortcomings,  and to see beyond the garments that we wear, and to know you can't judge a person by the way they look.  Are we ready to be healed?

What's your name Mr. No Name?   Your name inside your name.

After all we've seen, felt and experienced we pray that eyes be opened to see past the color we're born in, past the accident of birth, past the body we wear, past the given name, that is beyond all gender, the most wonderful, the most holy, the most divine in all of us.  

So let us tell our story, dance our dance, sing our song, know that we are being healed,  broken hearts are being healed, broken minds, broken souls, spirits, are being healed all over the world.  As we continue to tell our story and as we travel through the crowded streets of life may our name inside our name LOVE, TRUTH, BEAUTY, GOODNESS, FORGIVENESS,  GRACE,  be ever present with us.

What's your name?   The name inside your name?  Could it be something like God?


Thomas Saxon Southern, Storyteller
http://www.thomassouthern.com/

To Listen to Thomas read his poem please  click this link
A Viewing of Stolen Ground and a Community Dialogue With Lee Mun Wah
---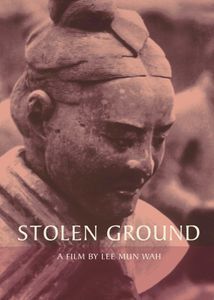 Join Us Thursday May 13, 2021
1-2:30 EDT
Please Check your Local Time Zones here
For a viewing of Stolen Ground and a Community Dialogue
With Lee Mun Wah
ABOUT STOLEN GROUND
"Stolen Ground puts a human face on the lingering effects of racism while giving us a rare glimpse, through the eyes of six Asian American men, about the impact of racism on their lives and families.  Through their personal stories and intimate reflections about being a "model minority", the men provide a seldom-seen portrait of the extent of their journey through anguish, pain and disillusionment"
ABOUT LEE MUN WAH
"Lee Mun Wah is an internationally renowned Chinese American documentary filmmaker, author, poet, Asian folkteller, educator, community therapist and master diversity trainer. For more than 25 years he was a resource specialist and counselor in the San Francisco Unified School District. He later became a consultant to private schools, working with students that had severe learning and behavioral issues. Lee Mun Wah is now the Executive Director of Stirfry Seminars & Consulting, a diversity training company that provides educational tools and workshops on issues pertaining to cross-cultural communication and awareness, mindful facilitation, and conflict mediation techniques.
His first film, Stolen Ground, about the experience of Asian Americans, won honorable mention at the San Francisco International Film Festival, and his most famous film about racism, The Color of Fear, won the Gold Medal for Best Social Studies Documentary. Part Two of this film, Walking Each Other Home, won the Cindy Competition Silver Medal for Social Science. In 1995, Oprah Winfrey did a one-hour special on Lee Mun Wah's life and work that was seen by over 15 million viewers internationally.
In 2005, Lee Mun Wah directed and produced the film, Last Chance for Eden, a three-part documentary on sexism and racism. His newest book, Let's Get Real –What People of Color Can't Say & Whites Won't Ask, along with the film, If These Halls Could Talk, dealing with college students and their perspectives on race and racism.
It is Lee Mun Wah's belief that we cannot wait until tomorrow for some charismatic leader to appear who will bring us all together. We each must take a stand and personally participate in this important journey of confronting our fears and beginning a conversation not only with those we love but also with those we have been taught to fear. We cannot continue being separate and unequal without there being a cost to each and every generation. Our survival and the very future of our children depend on all of us embracing our differences as well as our mutuality. If we can accomplish this in our lifetime, we can then look back and know that we have found a way to live together authentically and harmoniously, using and honoring all of our gifts and special contributions. To Lee Mun Wah, that is the true meaning of multiculturalism."
~~~~~~~~~~~~~~~~~~~~~~~~~~~~~~~~~~~
ONLINE EVENT DETAILS:
Thursday May 13, 2021    1:00-2:30 PM EDT  
Find what time this event is in your time zone.
Use link to access this event on Zoom

To join the Zoom app on your mobile device,
enter Meeting ID:  649 071 4815
and Password: BBSH
Before the event please down Load these 2 document
If you are able, a donation of $15 is suggested unless you are currently enrolled in BBSH. Thank you for your consideration.