Initiatives
LIGHT EMERGING: An 8-WEEK HOLISTIC APPROACH TO GRIEF AND LOSS
Barbara Brennan Center for Research and Healing Presents
  
LIGHT EMERGING:
AN 8-WEEK HOLISTIC APPROACH TO GRIEF AND LOSS
 
Loss is a universal experience impacting everyone in some way. Failed at every turn by a "fix it" culture, and a rush to "return to normal," far too many are feeling lost, broken, and left behind. 
 
A support group is a safe, welcoming place where people can process and understand the difficult emotions of grief if you have:
Recently lost a loved one or important person in your life
Had a miscarriage and are feeling the loss of a pregnancy
Are grieving the loss of a relationship
Have undergone a major life transition
Have lost a pet that was very dear to you 
Grief and loss can deplete you of energy, may create extreme sadness, and can lead you to isolate. Some people find it very hard to believe that life can be meaningful again. In addition to sadness, people who grieve can also experience anger, guilt, regret and may feel unable to think about anything except their loss. People suffering from loss may also experience physical symptoms such as body aches, low energy, fatigue, and stomach problems.
​
The BBSH Grief and Loss Support group is a closed group of 10-15 ADULT members over an 8-week period. It's an interactive relational support group that will provide a safe space and provide essential grief support for a universal experience that deserves heightened understanding and acceptance.

Please choose one time that would work best for you. Then, please follow this link 
https://forms.gle/Co2eXodkx53KDyJn8   to register

Dates and Times Offered: 
 
Wednesdays, Sept 13th - Nov 1st                        9 -10am EST/EDT

Mondays, Sept 18th - Nov 6th                             12-1pm EST/EDT

Tuesdays, Sept 19th - Nov 7th                             7- 8pm EST/EDT

Cost:
$460

For more information and to register, email Tania at: tania@healingtraumaworks.com
---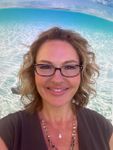 Introducing Tania Buchanan Boyd, a seasoned professional with over two decades of dedicated experience in the realms of mental health counseling, holistic practices, and healing. With an unwavering commitment to her craft, Tania has honed her expertise through continuous education and training, remaining at the forefront of advancements in her field.
 
With an educational foundation that includes a B.A. in Psychology from the University of North Florida and an M.S. in Mental Health Counseling from Nova Southeastern University, Tania's qualifications are underscored by specialized training. Her journey has led her to become a graduate and teacher of the renowned Barbara Brennan School of Healing, and she holds certifications in Family Constellations, NeuroAffective Relational Model (NARM), Continuum Movement, Somatic Experiencing (SE), Brain Spotting, Safe & Sound Protocol (SSP), TF-CBT & Havening Techniques. Tania's versatility allows her to employ an array of healing modalities, ensuring tailored support for each client.
 
Our group facilitator, Tania, brings her unparalleled experience to the forefront, ushering participants through a journey of healing and self-discovery. Tania's wealth of knowledge, coupled with her empathetic and nurturing approach, ensures that our support group provides a safe space for growth and recovery. We are fortunate to have Tania's expertise enriching our journey toward healing and understanding.