Initiatives
LIGHT EMERGING: A 10-WEEK HOLISTIC APPROACH TO LIVING WITH A CANCER DIAGNOSIS
Barbara Brennan Center for Research and Healing Presents
 
LIGHT EMERGING:
A 10-WEEK HOLISTIC APPROACH TO LIVING WITH
A CANCER DIAGNOSIS
October 2nd through December 4th, 4pm–6pm ET
 
You are a dynamic light being designed with the innate ability to heal.
 
Receiving a diagnosis of cancer, one often begins living with troubling questions like:
Why do I have cancer? What caused this?

Through this 10-week immersion, these questions open into others such as: What does having cancer mean for me?  How can I support my innate healing abilities?

Every illness has its cause rooted in the complexity of your body and your energy-consciousness in relationship to the world in which we live and grow. Regardless of what we believe caused our illness: genetics, the aging process, harmful chemicals, karma or other, there is also always an opportunity for learning inherent in any disease process. Both wellness and disease exist in our energy fields before they are precipitated into physical, and in this course, we will explore the possible causes of disharmony or illness within that energy field, as well as ways to restore balance and harmony.  

Whether you are newly diagnosed, currently undergoing cancer treatments, or managing an ongoing presentation, this course offers you a way to more fully engage with the journey of healing and living with the process of cancer.

Through these ten weeks you will: 
Explore your energy field to discover where there is disharmony, imbalance or dis-ease
Discover what challenges your healing ability- physically, emotionally, mentally, spiritually
Learn ways to activate, support and enliven your self-healing abilities including meditations and energy healings
 …all within a supportive and coherent group setting.
From my own experiences of working with cancer patients, I will never forget a client whose co-workers rallied behind her both emotionally and financially. Going through her process of having cancer she shared, "I realized I have never felt so loved before." 

Barbara Ann Brennan's second book, Light Emerging, will be our guidepost in this exploration of health, healing and wellbeing. Combined with inherent wisdom of Light Emerging, Sherry Pae and Lisa VanOstrand will skillfully and heart-fully guide you through this journey. Sherry has had the personal experience of having lived with and through the process of both uterine and breast cancer. Together they have 60+ years of healing experience as senior faculty of the Barbara Brennan School of Healing, as well as having worked closely with Barbara Brennan herself.    

If you are new to Barbara's work, here Is a brief introduction of her dimensions of humankind:
Barbara Brennan sees humanity as existing in four dimensions. These four dimensions are on a spectrum from the part of us that is one with the divine to the part of us that is a physical human being living on earth. Everything we are exists on these four dimensions: beginning with the divine and ending with physical reality. Core Star is the dimension that represents our oneness with the divine and our source of inspiration. 
 
Next is the Haric dimension, which is the level of intention. Everything we create in life rests on the foundation of our intentionality. Intentionality manifests either positively or negatively as we journey through life. When we are aligned with our hara, we experience a certain level of ease and flow whether we are experiencing our day-to-day creations or our greater purpose in life and the fulfillment of our destiny.   

The haric dimension provides the foundation of our Biofield, also known as our Aura or energy field, which is the dimension of our personality. Our personality operates optimally when we are balanced mentally, emotionally and spiritually and when we are fulfilled both individually and in our relationships with others.  Our personality, when freed from blockages, is the perfect balance of reason, will and emotion that helps manifest our desires and longings into physical reality.  Finally, the last dimension we exist on is the Physical dimension. 

WHAT LIGHT EMERGING: A HOLISTIC APPROACH TO LIVING WITH A CANCER DIAGNOSIS OFFERS YOU
Each week we will address one of the seven levels of the biofield or aura that composes our physical, mental, emotional, and spiritual well-being, the hara dimension and the core star dimension.  Weekly guided meditations and guided healings that you can practice in between online classes are included. The 10th week will be one of integration and closure. 

The course will be conducted via live Zoom calls in a group setting. 
Classes start on Monday, October 2nd at 4 PM EST and are two hours long.
Classes will be limited to 25 people and will be recorded. Recordings will be available for two months following the last class. 
Total course cost is $795.
*Additional bonus includes two self-healings useful for people undergoing radiation or traditional chemotherapy. 
 
For more information: Contact Sherry Pae at sherrypae@icloud.com.
Registration is limited to 25 people.
---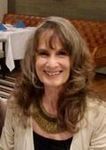 Sherry Pae
Sherry is a healing practitioner, therapist, visionary, teacher and evolutionary leader, actively engaged in the fields of health care, holistic healing, personal transformation, group development, and spirituality since 1972.    
Her experience, knowledge and skill is gathered from years of study and practice in Critical Care nursing, Certification in CranioSacral Therapy, Homeopathy, Energy Healing, Qigong and Taiji, Integrated Psychology and Early Childhood Development, Continuum Movement Teaching, and the founding of three Integrated Healing Centers. 
She served at the Barbara Brennan School of Healing (BBSH) in USA, Europe, and Japan from 1992-2017 as a teacher, administrator, curriculum developer, Department Head, Class Dean, School Dean, Vice-President and personal advisor to Barbara Brennan.Centered within the field of unity, she heart-fully offers her gifts through the living knowledge and experience of personal transformation, psychology, the human energy field, spiritual development, and a deep understanding of the human body.  She has lectured, taught and worked with individuals and groups throughout the United States, Europe, Japan and the Middle East.
---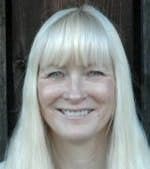 Lisa VanOstrand

Lisa graduated from Barbara Brennan School of Healing in 1995.  She is senior faculty and teaches worldwide in the various schools.  She is also the president and chief executive officer of the school. She was the senior editor of Core Light Healing, Barbara Brennan's third book. Lisa is an acupuncturist and is considered a primary care physician in Florida. She has a Master's degree in Oriental Medicine, Bachelor's in Health Science and a Doctorate in Medical Qigong (CHINA). She is also certified in Functional Medicine from the International Institute of Functional Medicine.  She is a Core Energetic Therapist and is trained in the NeuroAffective Relational Model (NARM) program which is a model for addressing developmental trauma. Lisa has lived in India and is also a certified Yoga Teacher. Lisa's business background includes a Master's in Business Administration. She worked for a major accounting firm as well as various Fortune 500 companies.