Research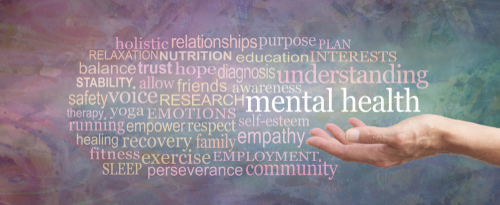 Barbara Brennan Center for International Research and Healing desires to partner with organizations and associations  to increase educational awareness of certain diseases as well as to conduct research using Brennan Healing Science.  
Brennan Healing Science provides a systemic understanding of the disease process through the Human Energy Consciousness Field. Through working on the Human Consciousness Energy Field along with collaborations with other health-care practitioners, we believe we can create major advances in healthcare.
RESEARCH ARTICLES
Please click on the article title to download a PDF of the full article.
January 22, 2018. By Roland Bérard, Brennan Healing Science Practitioner, Reiki Master, EFT, Hakomi

An Evaluation of Results

Abstract

This article introduces the Chakra Charting Method, a breakthrough in tracking, with charts and graphs, the progress of energy healing sessions using Brennan Healing Science. The method is adaptable for any healing modality where chakra readings are recorded. Several case studies are presented and data from over 90 clients is presented, analyzed and commented.

Brennan Healing Science is taught in a 4-year program at the Barbara Brennan School of Healing, a college based in Florida, USA. The school is the only college in the world to offer a Bachelor's Degree in Healing Science. Brennan Healing Science was developed by Dr. Barbara Brennan and is described in her books Hands of Light and Light Emerging.

January 22, 2018. By Roland Bérard, Brennan Healing Science Practitioner, Reiki Master, EFT, Hakomi

Abstract

Participating in a group (one on one, team, meeting or committee) at work and leisure activities is one of the many ways we experience relationships. All relationships are a mirror through which we are able to learn about ourselves and experience personal growth.

Often, the group's goals are not well defined or understood by all participants. Distractions, social dynamics and personalities get in the way and delay the process of achieving the group's goals. Through an understanding of the four dimensions of humankind, particularly the hara dimension that holds our intention and our deepest longings, we can begin to understand the Power of Intention and the role it plays in our lives.

A simple technique called "Group Hara Alignment" can be used effectively to consciously align members of small and large groups so that they can focus on the task at hand. The technique allows individuals to reflect on and remember their purpose for being in the group and to participate in ways that remove barriers and minimize conflicts. This allows the participants to be creative while having fun, share their unique gifts with the groups and fulfill their life and world tasks.

This paper presents the relationship between the physical dimension and energy, presents the concept of the hara and intentionality and presents a simplified technique to apply the Power of Intention. In addition, the paper relates feedback and experiences from individuals to whom this material was presented, as well as personal experiences in which the technique was used by the author.

By Dean Ramsden October 24, 2016

One of the practical applications of distance energy healing work is to assist a patient undergoing surgery via pre-surgical and post-surgical energy body support. The Etheric and Astral bodies are the matrices upon with the physical body grows – and interacts – with the material world. If we focus only on the reality of the physical body then we will experience surgery as the beginning point of healing, with full recovery from the surgery as the end point. But from the perspective of the Etheric and Astral bodies the surgical event begins weeks prior to the surgery, as our forward-thinking psyche non-consciously prepares for the disruption to the body's integrity. Anxiety increases, and all sorts of dire imaginings about the outcome of the event may stir our emotions. We may feel like sinking into helplessness, a childlike dependency in relation to our surgeon, and other health care providers.

Over the many years of my work as a healer, I have come to develop specific protocols for presurgical and post-surgical procedures, ones that experience has showed can help in both surgical preparation as well as recovery. Surgical Energy Healing sessions are a service I offer to those clients who remain firmly under the care and guidance of qualified medical professionals, and yet wish to add Etheric template support to their surgery to support the best possible outcome of their medical treatment.

Marilyn Schlitz, PhD1, Harriet W. Hopf, MD2, Loren Eskenazi, MD, FACS3, Cassandra Vieten, PhD1, and Dean Radin, PhD1

Abstract
Distant healing intention (DHI) is one of the most common complementary and alternative medicine (CAM) healing modalities, but clinical trials to date have provided ambivalent support for its efficacy. One possible reason is that DHI effects may involve variables that are sensitive to unknown, uncontrolled, or uncontrollable factors. To examine two of those potential variables – expectation and belief – the effects of DHI were explored on objective and psychosocial measures associated with surgical wounds in 72 women undergoing plastic surgery. Participants were randomly assigned to one of three groups: blinded and receiving DHI (DH), blinded and not
receiving DHI (Control), and knowing that they were receiving DHI (Expectancy).
Outcome measures included collagen deposition in a surrogate wound and several self-report measures. DHI was provided by experienced distant healers. No differences in the main measures were observed across the three groups.

Participants' prior belief in the efficacy of DHI was negatively correlated with the status of their mental health at the end of the study (p = 0.04, two-tailed), and healers' perceptions of the quality of their subjective "contact" with the participants were negatively correlated both with change in mood (p = 0.001) and with collagen deposition (p = 0.04). A post-hoc analysis found that among participants assigned to receive DHI under blinded conditions, those undergoing reconstructive
surgery after breast cancer treatment reported significantly better change in mood than those who were undergoing purely elective cosmetic surgery (p = 0.004). If future DHI experiments confirm the post-hoc observations, then some of the ambiguity observed in earlier DHI studies may be attributable to interactions among participants' and healers' beliefs, their expectations, and their motivations.

Dean Radin, PhD; Marilyn Schlitz, PhD; Christopher Baur

ABSTRACT
This article provides a broad overview of "distant healing intention" (DHI) therapies, ie, intentional healing modalities claimed to transcend the usual constraints of distance through space or time. We provide a summary of previous reviews and meta-analyses that have explored a diverse array of DHI modalities, outcome measures, and experimental protocols. While some significant experimental effects have been observed, the evidence to date does not yet provide confidence in its clinical efficacy. The purported "nonlocal" nature of DHI raises significant methodological and theoretical challenges. We recommend several avenues for improving future research.

Ngangkari healers: 60,000 years of traditional Aboriginal methods make headway in medical clinics
ABC Riverland By Sowaibah Hanifie

Ngangkari healers were considered the treasure of Aboriginal communities, and now their 60,000-year-old tradition has made its way to South Australia's Royal Adelaide Hospital and rural clinics. Eighteen registered Ngangkari healers set up the Anangu Ngangkari Tiutaky Aboriginal Corporation (ANTAC) more than seven years ago. Chief executive Francesca Panzironi heads a team visiting major hospitals and rural clinics in Victoria, New South Wales, South Australia and Western Australia.

Erminia Guarneri, MD, FACC; Rauni Prittinen King, RN, MIH, CHTPI

ABSTRACT
Biofield therapies (BTs) are increasingly employed in contemporary healthcare. In this white paper, we review specific challenges faced by biofield practitioners resulting from a lack of (1) a common scientific definition of BT; (2) common educational standards for BT training (including core competencies for clinical care); (3) collaborative team care education in complementary and alternative medicine (CAM) and in integrative health and medicine (IHM); (4) a focused agenda in BT research; and (5) standardized devices and scientifically validated mechanisms in biofield research. We present a description of BT and discuss its current status and challenges as an integrative healthcare discipline. To address the challenges cited and to enhance collaboration across disciplines, we propose (1) standardized biofield education that leads to professional licensure and (2) interprofessional education (IPE) competencies in BT training required for licensed healthcare practitioners and encouraged for other practitioners using these therapies. Lastly, we discuss opportunities for growth and a potential strategic agenda to achieve these goals. The Academy of Integrative Health and Medicine (AIHM) provides a unique forum to facilitate development of this emerging discipline, to facilitate IPE, and to further increase the availability of BT to patients.

July 11, 2018. By Sarah Beseme, William Bengston, Dean Radin, Michael Turner, and John McMichael graduates of BBSH, have done research and written an article in Sage Journals.

Here is the Abstract:

Energy healing, or healing with intent, is a complementary and alternative medicine therapy reported to be beneficial with a wide variety of conditions. We are developing a delivery technology for a method previously tested in mouse models with solid tumors (the Bengston method) independent of the presence of a healer.

The goal of this study was to assess whether stored or recorded energy has an impact on breast cancer cells in vitro, using energy-charged cotton and electromagnetic recording of healers practicing the method. Expression of genes involved in cancer and inflammation pathways was measured by quantitative reverse transcription polymerase chain reaction (qRT-PCR).

Treatment of cells using energy-charged cotton resulted in statistically significant changes <1.5-fold. In cells exposed to an electromagnetic recording, 37 genes of 167 tested showed a >1.5-fold change when compared to the control, and 68 genes showing statistically significant fold changes. Two genes, ATP citrate lyase (ACLY) and interleukin 1β (IL-1β), were consistently downregulated at 4 and 24 hours of exposure to the recording, respectively, in 3 independent experiments. Both ACLY and IL-1β were also downregulated in cells exposed to a hands-on delivery of the method, suggesting these 2 genes as potential markers of the healing method.